with word's how much I love the charm or keychains I got today
Love to do order more
commissions for you Anttu
The sweet Hopeanuoli Poster, a Ginga Nagareboshi Gin Menko Card
(With Gin getting hit by a bear.)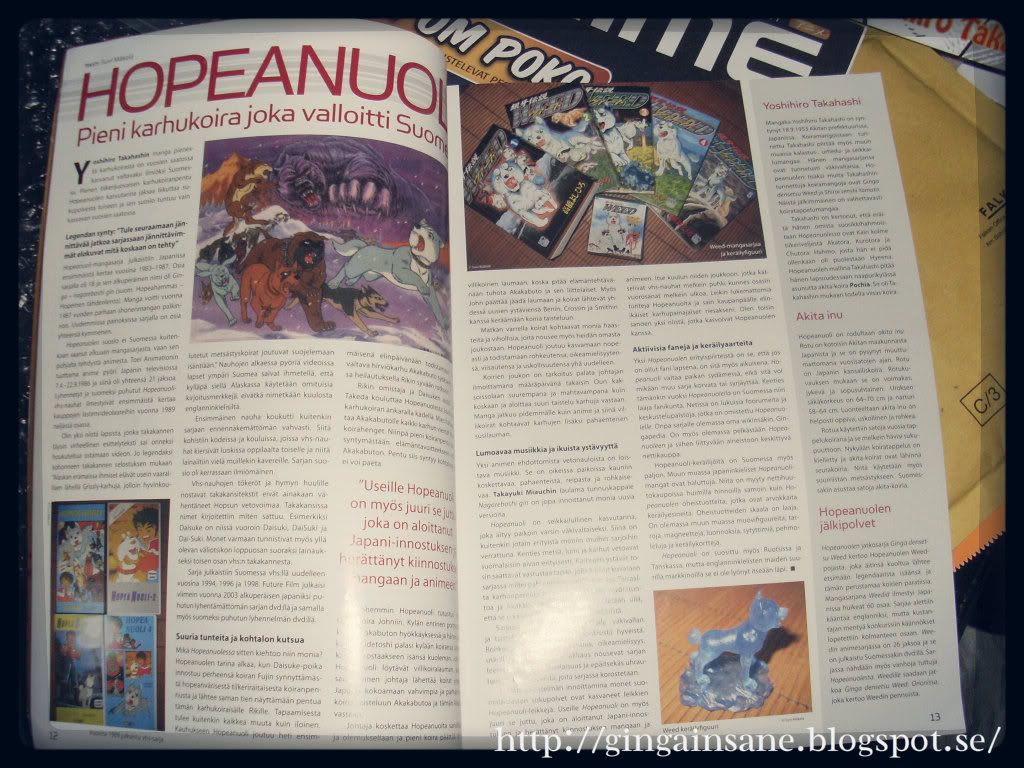 But also a Finnish magazine called ; Japan Pop.
As you see the are Gin &Daisuke on the cover .
There are two page with a article with Hopeanuoli ,Ginga Nagareboshi Gin
You see the draw by Anttu the sweet draw with;
Sniper and Gin ... *
All you need is love , love
*
I love love the charm or keychains
Oh see there is Orion, a great surprise
Sweet, adorable draws, images
Thank you so much for the trade , help and the sweet
commission
I haven't got any chance to up-lode the sweet Gin & Weed figures and the Finnish magazine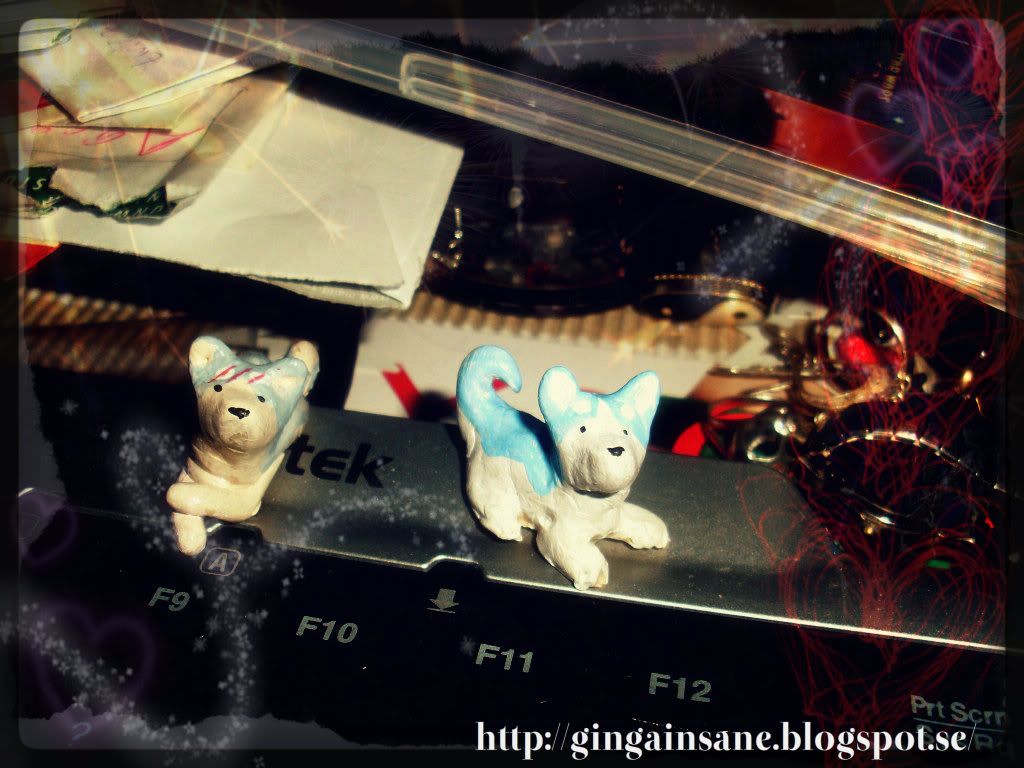 Still Gin & Weed are the guard dog's for my computer.
Well at lest the guard the keyboard ; )
I can recommended you to take a look at :
Anttu's Art
on the gallery on Deviantart
And her blogs :
Gingamadness
,
Hopeatiikeri
At lest I have them in my hands, Sniper power !!! Mohahahhaa....